Radon mitigation in Naples usually requires drilling holes in walls and electrical work
Insurance is not required to be certified for radon mitigation by the Florida Department of Health so the responsiblity is left to the consumer to check (ask for a "current certificate of insurance" / usually takes only few minutes for the insurance company to email or fax to you)
Naples consumers should know that a permit is required by the city to install a radon mitigation system.
Consumers should also be aware that a permit is required by the city of Marco Island to install a radon mitigation system.
Collier County is now requiring a permit to install a radon mitigation system throughout the county.
Florida Radon Program (rules, answers, certified mitigation businesses and individuals) for Naples, Marco Island, Estero, Cape Coral, Ft Myers and Bonita Springs Homeowners and Homebuyers
Please contact our office to schedule:
Radon Tests / Mold Assessments (inspections) & Sampling
Formaldehyde & VOC Tests / Allergen Screening

Radon & Mold Professionals
Toll free: (800) 881-3837
188 1st Street, Bonita springs, FL 34134 .... (239) 498-4619
188 1st Street, Bonita Springs, FL 34134 .... (239) 948-9717
radonandmoldprofessionals@gmail.com or radonandmoldprofessionals@comcast.net

Naples consumers often hire the "cheapest " company to install a radon mitigation system. Why are they charging less, maybe they are not getting the required permits. Permits protect you. Do you really want electrical work performed on your home that is not permitted? Sellers often like the "cheap" guy, buyers have to live with the system.
For Radon Mitigation our clients recommend this company serving Naples, Ft Myers and Marco Island
Best Radon Mitigation
Florida Certified Radon Mitigation Business
RMS Environmental Construction Services
Gene
(386) 804-2678
Naples: (239) 340-0027
(800) 344-3746
Video shows proper ERV radon mitigation systems installed in Naples, Bonita Springs and Ft Myers High Rise Condo's.
Certified Radon Mitigation businesses are required to report their activities. A mitigation contractor must provide:
1) mitigation system labels,
2) a visual or audible device to automatically indicate system failure,
3) soil gas exhaust vents above the eave of the roof for active soil depressurization systems, and
4) written instructions on the operation and maintenance of the system.
The department recommends you review these requirements with the mitigation contractor before entering into a contract. If you have any questions about the radon businesses listed below or your radon mitigation system, you may contact the Bureau of Community Environmental Health, Radon and Indoor Air Toxics program by calling (800)-543-8279 or writing to 4052 Bald Cypress Way, Bin #A08, Tallahassee, FL 32399-1710.
Small condos in Naples, Ft Myers and Bonita Springs usually have Mechanical Ventilations radon systems shown in this video.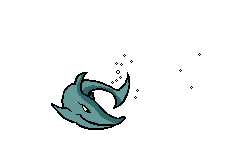 Don't be a victim.
Hire a Naples, Marco Island, Bonita Springs or Estero radon mitigation business that has insurance, remember they will be drilling holes in the walls and doing electrical work during the system install.
Hire a Naples or Collier County radon mitigation business that is qualified to obtain the required permit for the job. If you are a Naples or Marco Island home buyer in a real estate transaction request a copy of the permits obtained and the radon mitigation systems warranty.
_________
Post radon mitigation test MUST be done by FL DOH certified Radon Measurement Business.
Placement and pickup MUST be done by individual certified to do so by the FL DOH.
Most reputable radon mitigation companies will hire an independent certified radon measurement business to perform the post test.
Is it "ethical" to check your own work?
Sample Radon Report (click here)
Radon & Mold Professionals is an independent testing and environmental inspection company. We perform no radon mitigation work and we perform no mold remediation work. We are not home inspectors, we provide testing and mold assessment for dozens of home inspection companies, radon mitigation businesses, government agencies both local and federal.
Elevated Radon levels are generally mitigated differently in Naples, Ft Myers or Cape Coral area than they are "up north". http://radonfix.com/ is a good source for information on South Florida radon mitigations
There are several companies providing radon mitigation services in the Naples and Marco Island area. Some, it appears do not get the required permits for installation of the system, this may save the seller money but what happens to the buyer when the systems have a potential problem because they do not meet local or state codes. Mechanical permits and Electrical permits are required to PROTECT the consumer.
Homebuyers that have a radon test performed when buying a home in Naples or Marco Island should insist that if a radon mitigation system needed, it will be installed and approved by local city and county official.