Allergens in your home can come from several sources.
Allergen Screening can often answer questions concerning indoor air quality issues when mold has been ruled out as a cause for allergenic reactions in a Naples or Cape Coral home or office. Our Certified Indoor Environmentalists provide allergen screening for all of Marco Island, Bonita Springs, Naples, Estero, Ft Myers, Lehigh Acres, Sanibel Island and Cape Coral homeowners and buyers.
Allergen testing / screening (sampling) typically involves collecting dust samples. Special vacuuming of carpet will generally reveal which allergens are a problem in your home. A standard dust sample analysis will screen for dust mites, cat and dog dander, mouse / rat and the presence of cockroach body parts. Airborne particles will settle into carpets providing us ideal place to sample.

Tests (sample) generally have a 3 day to 2 week turnaround time for analysts of sample; time affected by fee (charge per sample).

A surprising bit of information revealed in sampling schools is that one of the most common allergens found is cat dander.
Please contact our office to schedule:
Radon Tests / Mold Assessments (inspections) & Sampling
Formaldehyde & VOC Tests / Allergen Screening
Radon & Mold Professionals Toll free: (800) 881-3837
188 1st Street, Bonita springs, FL 34134 .... (239) 498-4619
188 1st Street, Bonita Springs, FL 34134 .... (239) 948-9717
radonandmoldprofessionals@gmail.com or radonandmoldprofessionals@comcast.net

What's an Allergen
Understanding your allergens
Identifying and Controlling Indoor Allergens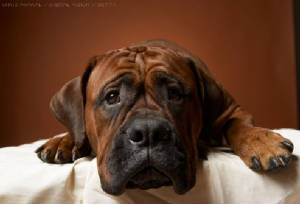 "There are serious infections that people can acquire by breathing certain airborne fungal spores."
Indoor Environmental Asthma Triggers
According to the E.P.A., Americans spend up to 90% of their time indoors. There is little debate among all experts that indoor allergens and irritants can play a significant role in triggering asthma attacks.
It seems reasonable, as well as potentially very helpful, to identify asthma triggers in your indoor environment and take the simple, low cost steps to reduce your exposure to them.
The EPA states the top five indoor allergens are:
1) Second hand cigarette smoke
2) Dust mites
3) Pet Dander
4) Mold
5) Cockroaches / cockroach body parts, saliva and urine
Identifying the presence of the most troublesome indoor allergens in the home or workplace is a fairly simple process. Allergen screening starts with collecting a dust sample using an adapted hand held vacuum cleaner fitted with a dust collection laboratory cassette. The sample is collected within an area(s) of concern, like the kid's bedroom. An area of 20 square feet or greater is the IESO recommended surface area to sample. Why dust? Dust provides an ideal sample for airborne particulates that have settled onto a surface or collected within a material, like carpet. A standard dust sample analysis will screen for dust mites, cat and dog dander and the presence of cockroach body parts.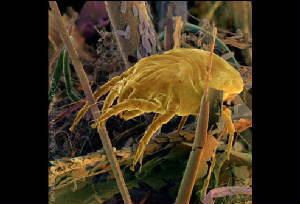 Results from a new national survey demonstrate that elevated allergen levels in the home are associated with asthma symptoms in allergic individuals.
The study suggests that asthmatics that have allergies may alleviate symptoms by reducing allergen exposures inside their homes. The work was carried out by researchers at the National Institute of Environmental Health Sciences (NIEHS), the University of Iowa, Rho Inc., and the Constella Group. The team's findings may help millions of Americans who suffer from asthma.
The annual economic cost of asthma is $19.7 billion. Direct costs make up $14.7 billion of that total, and indirect costs such as lost productivity add another $5 billion.1
In a survey of U.S. homes, approximately one-quarter had levels of dust mite allergens present in a bed at a level high enough to trigger asthma symptoms.10
It is estimated that the number of people with asthma will grow by more than 100 million by 2025.2
Nine million U.S. children under 18 have been diagnosed with asthma at some point in their lifetime.8
Nearly 4 million children have had an asthma attack in the previous year.8
More than 11 million people in the United States have had an asthma attack in the last year.7
In 2005, 8.9% of children in the United States currently had asthma.8
Children 5-17 years of age missed 12.8 million school days due to asthma in 2003.5
Asthma accounts for about 10.1 million missed work days for adults annually.5
Asthma was responsible for 3,384 deaths in the United States in 2005.6
The annual economic cost of asthma is $19.7 billion. Direct costs make up $14.7 billion of that total, and indirect costs such as lost productivity add another $5 billion.1
Indoor Allergen Analyses Available
The usual turnaround time is 6-10 business days.
Allergen Screening sample groups:
M033 Indoor Allergens LatexProtein Bulk
M033 Indoor Allergens LatexProtein Carpet
M034 Indoor Allergens Cat Dander (Fel d 1) Bulk
M034 Indoor Allergens Cat Dander (Fel d 1) Carpet
M035 Indoor Allergens Dog Dander (Can F 1) Bulk
M035 Indoor Allergens Dog Dander (Can F 1) Carpet
M036 Indoor Allergens Cockroack (Bla g 1) Bulk
M036 Indoor Allergens Cockroack (Bla g 1) Carpet
M037 Indoor Allergens DustMites (Der p 1& Der f 1) Bulk
M037 Indoor Allergens DustMites (Der p 1& Der f 1) Carpet
M038 Indoor AllergensMouse Bulk
M038 Indoor AllergensMouse Carpet
M039 Indoor Allergens Rat Bulk
M039 Indoor Allergens Rat Carpet
M044 Indoor Allergens Group (Cat Dander, Dog Dander,Cockroach,DustMites)
For current Pricing of Allergen Screening please contact our office.
Allergen Glossary
Allergen - A substance that induces a specific immunological response that may lead to allergic disease.
Allergist - A physician specializing in treating allergies.
Allergy - Symptoms induced by exposure to an allergen to which previous sensitization has occurred.
Antibody - An antibody is a protein (also called an immunoglobulin) that is manufactured by lymphocytes (a type of white blood cell) to neutralize an antigen or foreign protein. Bacteria, viruses and other microorganisms commonly contain many antigens, as do pollens, dust mites, molds, foods, and other substances.
Asthma - A respiratory disease, often caused by exposure to allergens, marked by wheezing, chest tightness, and sometimes coughing.
Cockroach - Any of various oval, flat-bodied insects common as household pests. The two most common indoor species of cockroach in North America are the German cockroach (Blatella germanica) and the American cockroach (Periplaneta americana).
Dander - The tiny particles of skin and dried sweat and saliva that are shed by animals such as cats and dogs. These are a major cause of allergies.
Dust mites - Tiny creatures related to spiders and ticks. They are found in house dust. House dust mites, due to their very small size, are not visible to the eye, and live for approximately 3 to 4 months. The two most commonly occurring dust mites are the American house dust mite, (Dermatophagoides farinae) and the European house dust mite, (Dermatophagoides pteronyssinus).
ELISA - ELISA is the abbreviation for "Enzyme-Linked Immunosorbent Assay" which is a highly sensitive technique for detecting and measuring antigens (allergens) in a solution. The solution is run over a surface to which immobilized antibodies specific to the antigen being measured have been attached. If the antigen is present, it will bind to the antibody layer, and then its presence is verified and visualized with an application of antibodies that have been tagged in some way.
Mold - Any of various fungi that produce visible growth on organic material.
Moldy - Covered with or containing mold.
Protein - Any of a group of complex organic compounds that are composed of amino acids.
Rhinitis - Rhinitis is an inflammation of the mucous membrane that lines the nose, often due to an allergy to pollen, dust or other airborne substances. Seasonal allergic rhinitis also is known as "hay fever," a disorder that causes sneezing, itching, a runny nose and nasal congestion.
Sensitization - Become responsive to external conditions or stimulation. In the case of allergens, sensitization involves the production of specific antibodies (IgE).
Properly cared for potted plants can improve your indoor air quality.
Southwest Florida Clean Air
http://www.news-press.com/article/20110910/LIFESTYLES/110909048/0/CRIME/Southwest-Florida-plants-like-breath-fresh-air?odyssey=nav%7Chead
The Cape Coral/Fort Myers area was even named one of the "Top 25 cleanest U.S. cities for long-term particle pollution" by the American Lung Association in its State of the Air report (http://www.stateoftheair.org/).
So now that we can all agree that the outdoor air is excellent in this neck of the woods, let's turn our attention to the air quality inside of our homes. Indoor air pollution can contain anything from formaldehyde to benzene to trichloroethylene, and can be caused by everything from tobacco smoke to insulation to cleaning products.
While homeowners can curtail some of the indoor pollution by efforts such as not smoking in the house and using green products for cleaning, they're still left with some pollutants that they can't control as easily, such as the pollution that comes from our home furnishings.
One simple way to keep the indoor air cleaner is by taking a cue from what you see outside — the lush greenery. Plants work to clean the air. Research conducted by NASA proved time and time again "that living, green and flowering plants can remove several toxic chemicals from the air in building interiors." (zone10.com). Generally, the more plants, the cleaner the air; however, some plants work better than others at removing common pollutants, while others also have the added "Wow!" factor, such as a flowering peace lily on a tabletop, or a dramatic bamboo palm in an entryway.
The studies conducted by NASA studies concluded that one should use 15 to 18 good-sized houseplants in 6- to 8-inch-diameter containers to improve air quality in an average 1,800-square-foot house.
Naples, Bonita Springs, Estero, Ft Myers and Cape Coral homeowners or buyers concerned about allergens may want to consider a Allergen Screening performed by our Certified Indoor Environmentalists. Often allergenic reactions are not caused by a "mold problem" but by one or more of several other common indoor allergens.